for this week I distributed a master file project structure and then once group members were happy with their work I stitch together the interior and exterior in to the master scene.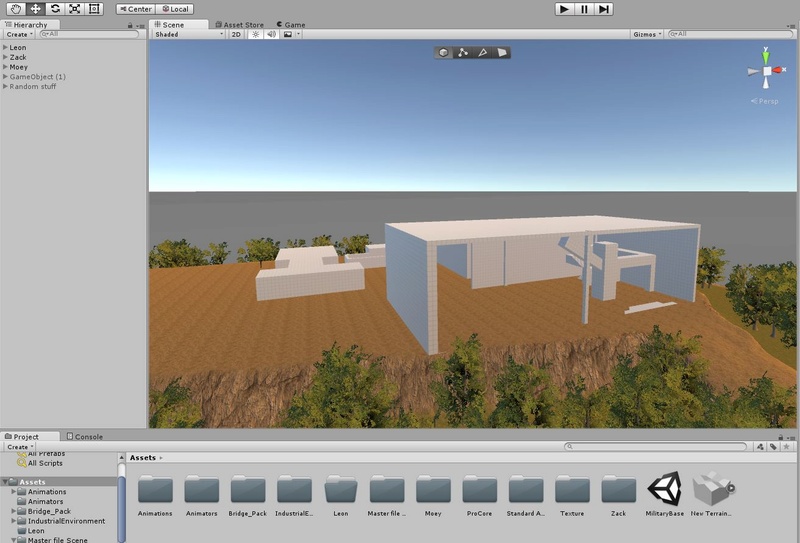 " />
This week I also started doing the detailing. I beginning with the armory rooms.
Since we were having trouble finding a gun rack asset I made one using pro builder, it still needs to be textured however. I also made the final version on the trims and cleaned up the file structure. from here I'm going to relay what changes need to be made regarding the terrine height in certain areas and brain storm what we can fill the empty space with.