This is the big finale!!! Provided that the computer is powerful enough to run it.
The first thing we learnt in this stage is that AIT computers can't support this project anymore. It's just way too big.
In this stage I started off by lining up all of our levels so that they fit into one.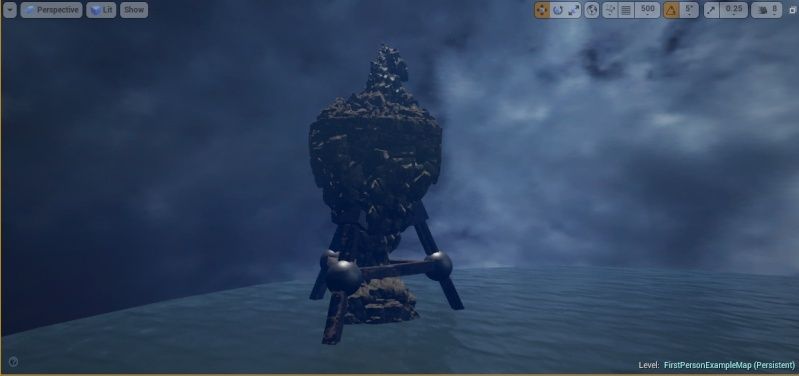 After assembling the different pieces together, I chucked a huge stormy skylight over the level in order to simulate a dark stormy afternoon.
To combat this huge darkness though, I chucked in a few point lights. This was done in the temple where I put in some torches as the temple had become incredibly dark.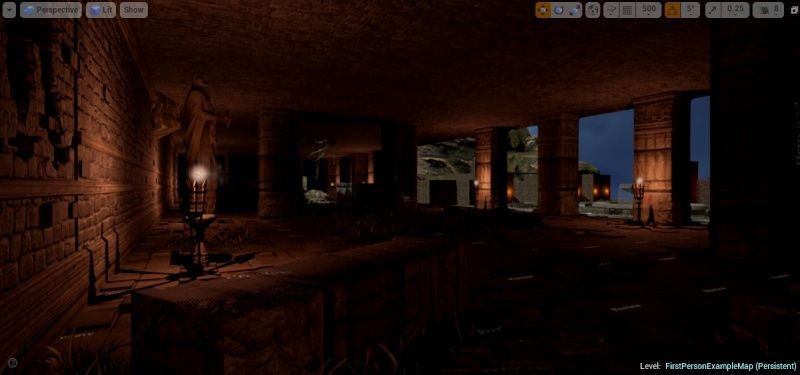 After fixing all of this, I went through the entire map making sure that all the parts blended well together such as terrains meeting and no gaps showing in the play perspective.
After that it was only a matter of building the lighting and then producing the video.