Week 13 was our last week so this is where everybody had finished their tasks and we brought it all together.
The first thing to say about this level is that it is huge, like ridiculously huge. It's so huge that I'm writing this post to kill time while it's building lighting.
So before we get to the joining part... with the city, a lot of progress had been made. Until recently, the city was sitting on a bsp brush and so, I replaced that with a terrain. Given the static meshes sitting on it such as stone paving, buildings and a fountain, I had to keep it mainly flat. However, I gave the terrain a variety of textures to emphasise walkways and grass.
Speaking of grass, I used the foliage brush to add a lot of grass into it. Sure it's a city but it's not industrial so I didn't bother trying to keep it looking completely sterile of plants.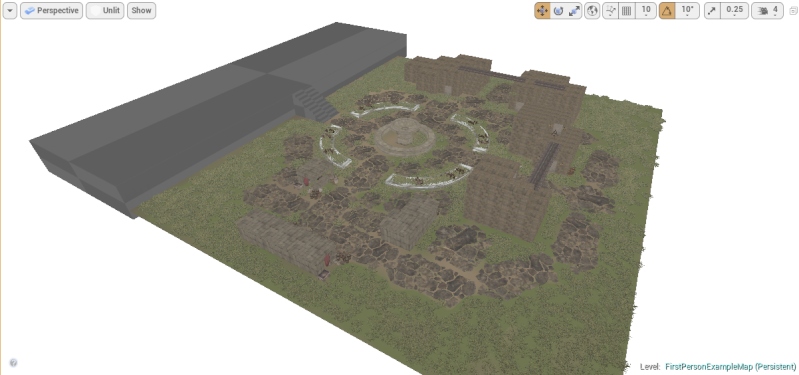 Paving went all around the city to emphasise some form of circulation rather than just having people run through the grass.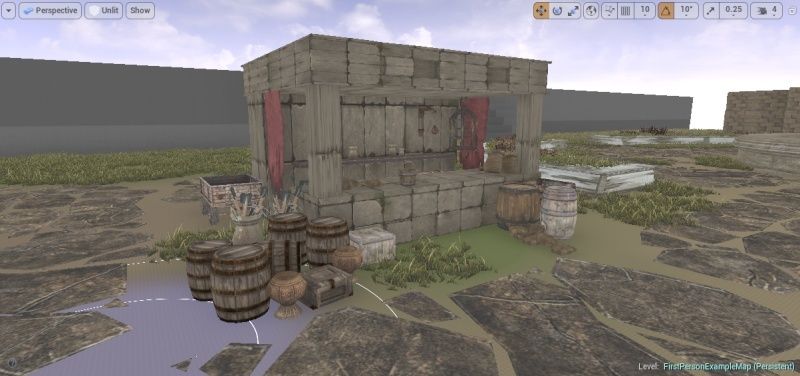 I also added water to the fountain as it was just an empty fountain.