Currently creating prefabs and whatnot to fill out the map. Buildings built into the side of the tree, railings etc. Will continue to add other objects and possibly prefabs from the asset store.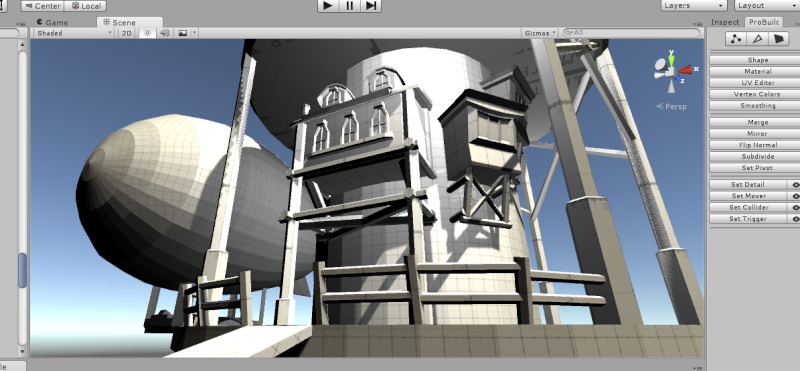 Some tree dwellings in the trunk.
Hoping to add some more natural things such as branches and leaves to blend the prefabs into the side of the tree better.
Bridges are next on the agenda.