Been busy this week, got a lot done.
-Added supports to main warehouse
-Added graffiti and other decals
-Finished catwalks and exterior stairways
-Almost completed upper back room (complete with implied backstory)
-doorways completed
-began setting up lighting
NOTE: Screenshots are dark as I haven't completed the lighting setup yet. Lighting conditions do not reflect final project.
Warehouse overview
Catwalks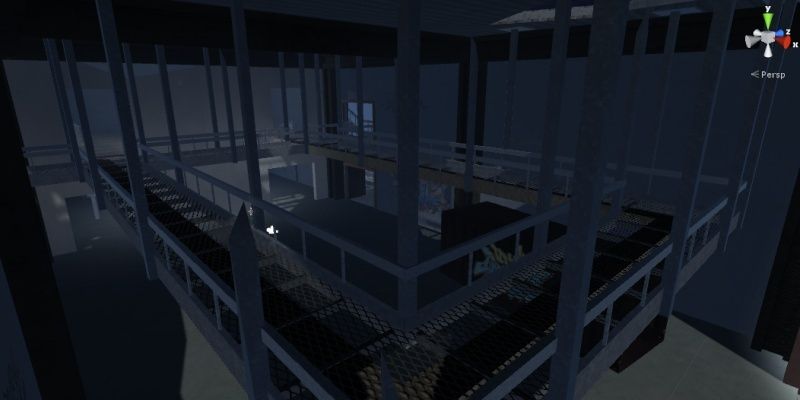 Doorway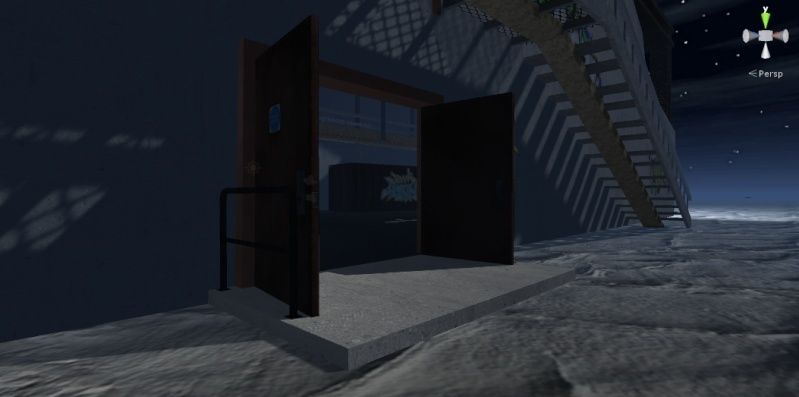 Graffiti Decals
Back Room
Back Room part 2